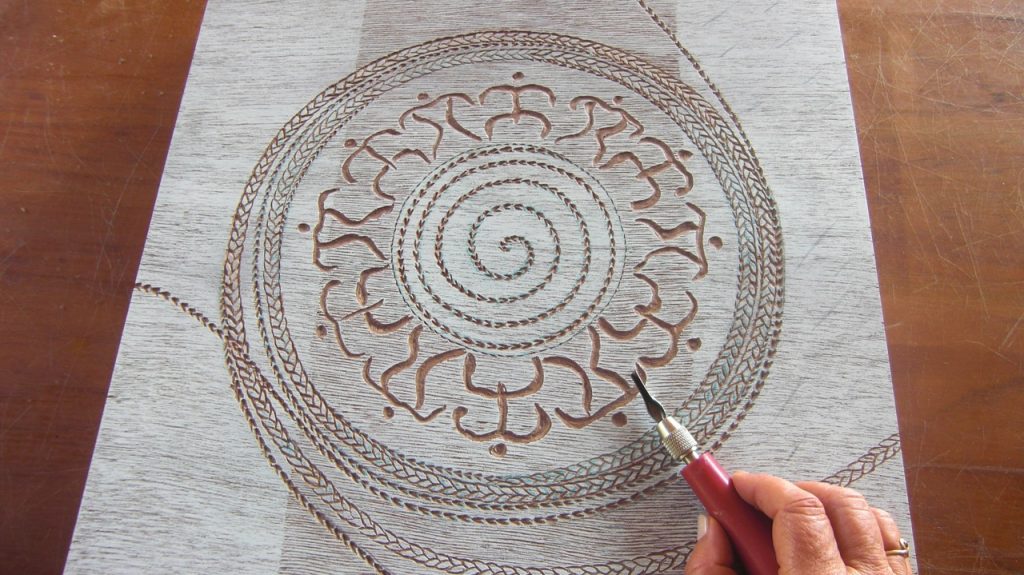 I started to paint with a simple paint brush and watercolors but over the years I have explored many techniques such as oils, acrylics and printmaking including etching, aquatint, linoleum block printing and wood block. With that knowledge, I have learned to let the work guide me, to choose materials and techniques according to the essence of the subject.
Most recently, I have been exploring the 
technique
 of painting on carved wood, enjoying the process of working with the wood
'
s organic texture.
I mostly work on Mahogany wood chosen for its textural qualities as well as the adequate hardness for carving. The paint is applied through different methods from a transparent glaze to a more opaque covering. I feel that to create my paintings on carved wood requires the knowledge of all the techniques I have learned over the years, therefore giving my art a unique depth and multiple dimensions.

"

The 

technique

 of carving wood has a primitive feel to it and is a meditative process, which brings me calmness and slows down time. Although I have an intense and busy life, I paint and work as though I have all the time in the world. In the end, the work stays and time is irrelevant.

"

Aloha Expressionism